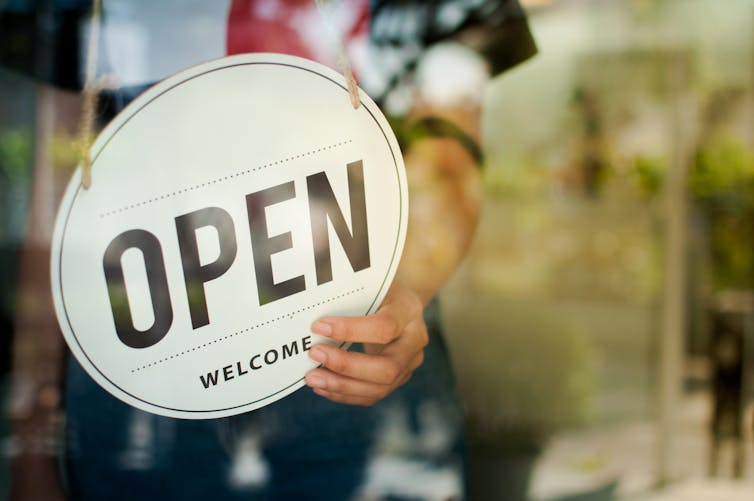 Three 'client-facing' companies maintained opening hours while reducing working hours. Shutterstock
Most of us look forward to a rare long weekend. But some Australians now enjoy a four-day week every week.
They're lucky enough to work for the small number of organisations that are trialling or have permanently adopted what is known as the 100:80:100 model, in which employees keep 100% of what they were paid for five days while working 80% of their former hours – so long as they maintain 100% productivity.